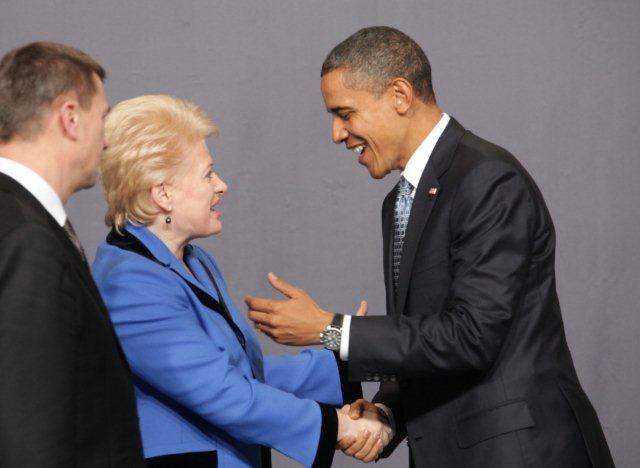 President Dalia Grybauskaitė congratulated, on behalf of the people of Lithuania and on her own behalf, President Barack Obama on his victory in the United States presidential election.
"I extend sincere congratulations on your re-election as President of the United States of America. I wish you every success in further performing the responsible duties of your position and continuing the work started. The United States of America is the key partner in ensuring the security, stability and well-being of Lithuania and the Baltic States. I am confident that close and constructive relations between our countries based on respect for common values will contribute to advancing mutually beneficial bilateral and multilateral cooperation," the President wrote in her message of congratulations.
Dalia Grybauskaitė took the opportunity to thank President Barack Obama for his personal support to decisions of importance for the Baltic States: making the Baltic Air Policing mission permanent and engaging US crews in the mission, implementing contingency plans which strengthen the North Atlantic Organization, and reaching crucial decisions on the development of the missile defense system.
The President also expressed her sincere hope for further fruitful work together in defending the interests of both countries and their people and in carrying through energy, security and other projects to benefit the entire trans-Atlantic community. Lithuania has always been and will continue to be a committed partner of the United States of America in Europe and the Baltic Sea region.