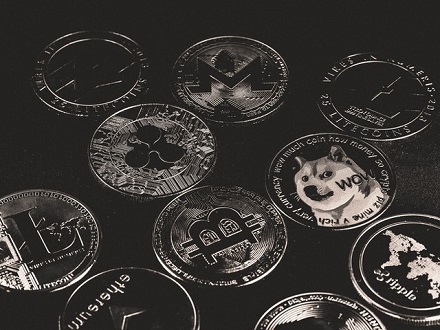 Bankhaus Scheich acted for the State of Hesse and the General Public Prosecutor's Office Frankfurt am Main
Long-term cooperation agreed with Frankfurt's attorney general's office
Frankfurt am Main, 22.12.2021: Bankhaus Scheich has sold cryptocurrencies from confiscations worth approximately EUR 100 million for the State of Hesse and the General Public Prosecutor's Office in Frankfurt am Main. The bank sold off the cryptocurrencies within a week until December 20, 2021.
As part of the sale of the cryptocurrencies, the Frankfurt Attorney General's Office and Bankhaus Scheich established a setup through which crypto transactions can now also be processed in the future in a legally secure and fast manner. As the cryptocurrencies are related to crime, they are considered "contaminated coins" and cannot be traded on mainstream exchanges. The process now established ensures that trading partners are informed that the currencies are back in legal possession and have been declared "clean," allowing them to be sold.
A framework agreement between the Frankfurt Prosecutor General's Office and Bankhaus Scheich also establishes a long-term partnership and serves as the basis for future divestment of confiscated cryptocurrencies by the state of Hesse.
Boris Ziganke, member of the Management Board of Bankhaus Scheich, said, "Selling such a large amount of cryptocurrencies in a shorter period of time is complex and almost impossible via the classic platforms focused on private investors. The fact that we managed to do this without market dislocation due to our large liquidity in crypto assets is proof of our leading position in Germany in the field of crypto asset trading."
Nils von Schoenaich-Carolath, Managing Director Digital Assets and project leader, said, "Due to the high volumes, the variety of currencies and the difficulties related to the problem of money laundering, this project was extremely complex. Together, we developed a legally compliant and efficient solution to handle transactions of this nature quickly and without impacting the market."
Senior Public Prosecutor Jana Ringwald, who represents the project on the side of the Attorney General's Office, said, "Cryptocurrencies have become the means of payment of cybercrime. Not only their confiscation requires a professional approach, but also their exploitation. The General Public Prosecutor's Office in Frankfurt am Main and Bankhaus Scheich have developed a market-oriented and legally secure solution, which is unique in Germany so far, to return such incriminated crypto assets to the regular market."
As a licensed bank and regulated trading partner, Bankhaus Scheich has over 35 years of experience in pricing, market making and liquidity provision in traditional trading of, for example, equities and bonds. Since 2018, the bank has also specialized in the over-the-counter trading of cryptocurrencies, digital assets and tokenization.
Legal support for the project was provided by YPOG's lawyers led by Daniel Resas. "In any case, this is the first time in Germany that such a high-volume exploitation of confiscated crypto assets has occurred. This has posed major challenges for those involved, and not just in terms of selling off. Above all, we had to break practically new ground in dealing with the requirements of money laundering law for trading participants. I am certain that we have created a new market standard here for the exploitation of government seized crypto assets," said Resas.
About Bankhaus Scheich:
Bankhaus Scheich was founded in 1985 in Frankfurt am Main and is today one of the leading specialists on the Frankfurt Stock Exchange (FWB). As a regulated institution, Bankhaus Scheich is a market leader and pioneer in the field of digital assets and cryptocurrencies. The owner-managed institution is active as a market maker in equities, fixed-income securities and digital assets.