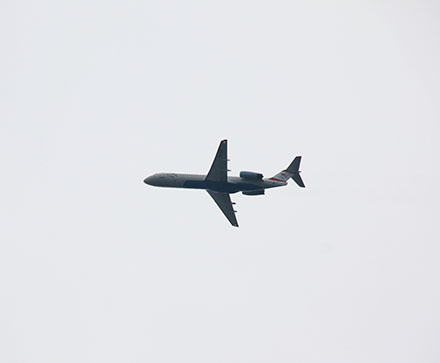 Implementing the conclusions adopted by the Council of the European Union early this week, Lithuania banned Belarusian air carriers possessing air carrier's certificate, from entering the airspace of the Republic of Lithuania. The Government approved of this proposal during the meeting on Wednesday.
Prohibition for Belarusian air carriers to enter Lithuanian airspace comes into force on Thursday (May 27th) at 3 am Lithuanian time. State Enterprise Oro navigacija has been requested to communicate this information to the pilots of all countries.
This draft decree was prepared upon assessing the conclusions of the Council of the European Union adopted earlier this week, on the basis of which the Council strongly condemned the forced landing of a Ryanair flight in Minsk, Belarus, on 23 May endangering aviation safety, called on all EU-based carriers to avoid overflight of Belarus, called on the Council to adopt the necessary measures to ban overflight of EU airspace by Belarusian airlines and prevent access to EU airports of flights operated by such airlines.
"After Lithuanian Government banned incoming flights from Belarus to Lithuania, transit flights through Lithuanian airspace from Belarus were still possible. Thus, the present decree implements the decision adopted by the EU Council to ban overflight of EU airspace by Belarusian airlines," stated Minister of Transport and Communications Marius Skuodis.
Additionally, Lithuanian Government acknowledged Belarus as unsafe to Lithuanian citizens and thus, effective from Tuesday, banned any incoming or outgoing flights over the territory of Belarus.
Lithuanian Minister of Transport and Communications Marius Skuodis also addressed the ministers of transport of the EU urging them to ensure that all EU-based air transport carriers avoid using Belarusian airspace.
Further, the Ministry formally requested the International Civil Aviation Organisation (ICAO) to initiate an investigation regarding the aviation incident in Belarus and to acknowledge Belarusian airspace as unsafe. Lithuania also appealed to the European Aviation Safety Agency (EASA) that has already provided some guidance to the European air carriers.