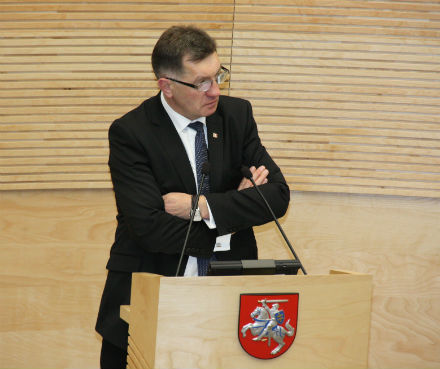 After discussions in Seimas that lasted for couple of hours it were agreed of President Dalia Grybauskaitė submitted applicant to the post of Prime Minister Algirdas Butkevičius. For Algirdas Butkevičius candidacy has voted 90 members of Seimas, against – 40 and 4 have refrained.
Chairman of the Social Democratic Party – the claimant to the post of Prime Minister was praised by many members of Seimas. Meanwhile the Conservatives and the Liberal movement members in opposition, apparently unable to cope with the thought that the winner of Seimas election, Social Democratic party, while forming new governing coalition instead of inviting Conservatives chose to invite the Labour party, were trying to humiliate and disgrace A. Butkevičius – that he will be weak and influenced by V. Uspaskich, who supposedly is going to be a 'Shadow Minister'. Although, as we know, those same Conservatives in year 2009 were inviting the same Labour party to their governing coalition from which presence in now governing coalition they are throwing arrows of criticism into the Social Democratic camp.
The new Prime Minister Algirdas Butkevičius thanked everyone – those who voted for and those who voted against, and has invited everyone to work for the benefit of the people of Lithuania.