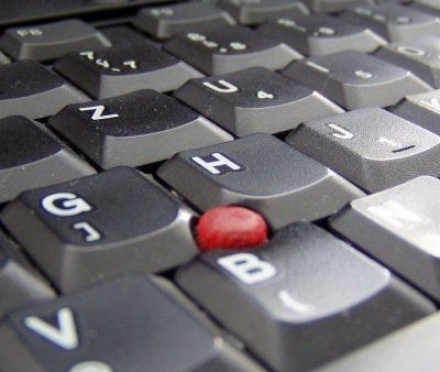 In the eyes of the world, the Baltic States are perceived as a single region, and many companies operate not just in one, but in all three of them. These are companies which increasingly feel the need for services and solutions at the Pan-Baltic level. DEAC Ltd., which offers outsourced IT services in Latvia, is prepared to offer such Pan-Baltic services through its new data centre, "Riga," which is going to be the largest centre of its type in the Baltic States.
As technologies develop, work processes become increasingly electronic, and virtual boundaries among countries disappear, companies in the Baltic region increasingly must think about the security of data and systems, about unified, stable and secure transmission of major volumes of data, as well as about unified networks at the regional level.
The capacity of the new DEAC data centre will make it possible to offer any IT services which companies in the Baltic region may need " leasing of space for servers, leasing of servers and their racks, placement and administration of servers, provision of virtual server services, availability of virtual private network (VPN) systems and software, maintenance and streaming of major amounts of data, maintenance of reserve copies of data, placement and administration of homepages and E-mail systems, as well as installation and 24/7 monitoring of all of the aforementioned services.
How big is this data centre? Well, its facilities include a 600 m2 room with 200 prepared locations for sever racks, but that's just the first round. In future, there will be several thousand square metres of facilities and room for 300 server racks. Of course, facilities of this size and capacity require the necessary communications, electrical and security services. The uninterrupted and stable operation of the new centre will be ensured by:
* UPS systems which will provide power to the facility during power outages;
* Four diesel generators for those cases when power outages last for a longer period of time;
* Four high-capacity climate control systems;
* Two independent electricity and air conditioning systems.
"If a company has branches in Latvia, Lithuania and Estonia, it can receive outsourced IT services from just one operator " DEAC, and this offers additional guarantees that the services that are being provided will be equally stable throughout the region. I am sure that Pan-Baltic solutions are particularly advantageous for companies which operate in the entire region, and these solutions will allow Baltic businesses to expand into the Pan-regional level," says DEAC board chairman Andris Gailitis.
"Businesspeople are increasingly educated about and open toward new technologies. They increasingly appreciate how useful technologies can be in optimising business processes and achieving goals, but the main thing, of course, is that they also help to save money," continues GailÄ«tis.
As has been reported in the past, DEAC is prepared to become a serious player in the Lithuanian outsourced IT service market now that the new data centre "Riga" is nearing completion.
DEAC was established in 1999 and is the leading provider of leased servers in Latvia. The company has more than 2,000 clients, including the Bank of Latvia, Rietumu Banka, Danske Banka, Inbox.lv, One.lv, Tele2, Seesam Latvija, TV 3 Latvija, The Baltic Times, and other major projects and companies. DEAC is the official distributor of DELL solutions in Latvia, as well as an official partner of IT companies such as Microsoft, Avocent, APC and Doclogix.
Artis Babris, Marketing department assistant
Telephone +371-6707-2141
ababris@deac.eu, www.deac.eu
February 3, 2009